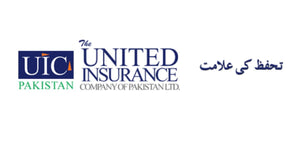 United Insurance is one of the best general insurance companies in Pakistan AA rated by PACRA (30-Apr-2020) with branches in Lahore, Karachi and Islamabad.
In many countries, students are required to purchase health insurance before they apply for a visa. SCS has arrangements with health cover companies and you can purchase the insurance from us at a discount.
For booking, you need to fill out this form Online.
you can pay via Credit/Debit Card or via Online banking, Our bank account details are mentioned at this link
https://myscs.org/pay
Once you submit the form with the Payment Receipt screenshot we will get back to you with cover details.
For Further Info you may reach to us via Phone or Email.

Ph: 0317-1170214
Email: accounts@icd.org.pk