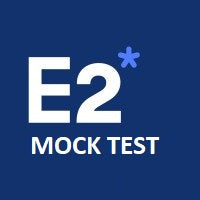 Description:
Appear in ICD online at-home Mock test to know where you stand before the actual test and prepare better and score bigger. It looks the same, is timed in the same way, and is scored in the same way as the real test. In addition to providing you with exam simulation, it will also provide you with a snapshot of your results with detailed feedback on each task. 
Benefits of Mock Test:
Know where you stand in your preparation
Real-time computer-based at-home test
Instant Result
Detailed feedback from the international exam experts
Courses Included:
Note:
The speaking Component is not part of the mock test.
Listing & Reading Modules are marked automatically. 
Every Mock test has a duration of 2.3 hours and is valid for 7 days.
Every Mock test is fully delivered online through our platform.
E2 Expert teachers perform full marking, and grading and provide detailed feedback to Students. 
For further information
Web Link: https://www.icd.org.pk/E2
please Contact: 03164487785
Email: exams@icd.org.pk