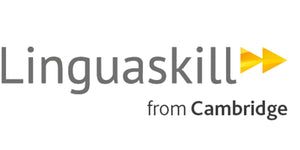 - Tutor Led Sessions with one on one guidance for the exam ( Online / Face to face classes both available). 
- 20 hours of learning and practice for the Linguaskill listening and Reading
- 10 modules based around key themes that could form the test, giving detailed and authentic practice of every question type in the test.
- Practice tests for you to try before taking Linguaskill.
- Tips on how to boost confidence and improve your test performance

Contact the nearest test center at 03111-999-100 for class timing.