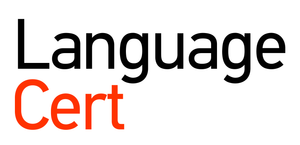 Language Cert B1 Level Exam
All 4 skills exam ( Reading, Listening , Writing & Speaking) 

LanguageCert exams are officially regulated or recognized by the designated official authorities or institutions in USA, United Kingdom, New Zealand, Thailand, Spain, Italy, Hungary, Greece and many other countries for study, work and travel purposes. It is a valid proof of your English Language Proficiency in order to study at an International University and for employers.
Center Based Exams:
ICD offers Language Cert exams at its centers in ICD Lahore , ICD Karachi and ICD Islamabad. * Currently not available. Contact Test Center for further details. 

Online Exams: 
You can also attempt the Language Cert Online exam at your own home and get instant results. 
After your Payment, Fill out this form for Online Registration: https://form.jotform.me/202161386381452